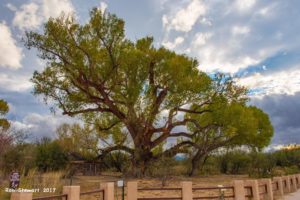 Pruning of Plaza and Bailey, the two Fremont Cottonwoods at San Pedro House, has been completed and the house and the surrounding area are once again open to the public.  All walks and other activities planned for the area will resume today, November 5.


We appreciate everyone's patience as BLM and the contractor hired to complete this project have worked to ensure the safety of the public as well as prolong the lives of these two magnificent trees.
Come out to San Pedro House soon to see Plaza and Bailey with their new "haircuts" for yourselves!